One of the joys of spring is the de-layering of your wardrobe. And there's nothing I'm more excited to get some sunshine on than my arms. That's why we've pulled together 15 spring t-shirts for your perusal. Get those forearms ready for warm weather!
Shop 15 trendy spring t-shirts for guys, below:
SG Says: Is it a henley? Not quite. This notched tee is a fun way to change it up from the typical v-neck or crewneck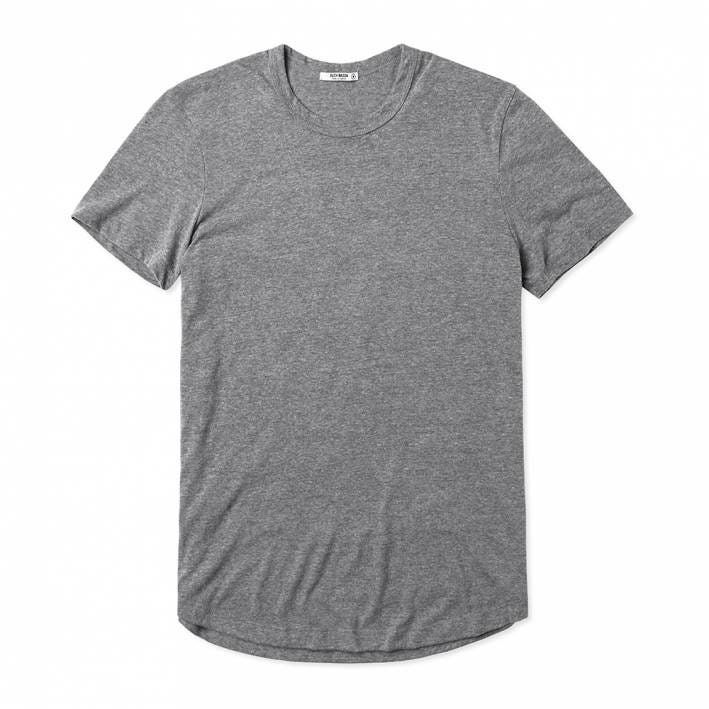 SG Says: The curved hem on this Buck Mason tee is what takes the basic grey tee up a notch. Okay, make that ten notches. Add to that the super-soft feel, and you might have just found your new favorite wardrobe staple.

SG Says: Made from garment-dyed cotton, these classic J.Crew tees have a perfectly imperfect color and softly fade over time, capturing the laid-back look of your favorite tee, faster.

SG Says: Twelve dollars? Twelve dollars! What are you even still doing reading this? Click! Buy!
SG Says: Usually we're not much for graphic tees, but when the font looks this cool? We'll make an exception
SG Says: Yeah, okay, like anyone wouldn't want a bright t-shirt with a cactus applique on the chest. Sure. Okay.
SG Says: You're just going to have to trust us that the uber-luxe feel of this sueded jersey pocket tee from James Perse is worth the extra expense.
SG Says: Yep, still on the space bandwagon.
SG Says: Putting to bed once and for all the idea that bigger guys can't wear horizontal stripes? This ASOS Plus tee that's a total chef's kiss.
SG Says: Roll the sleeves and pair with your most on-brand light wash dad jeans for a look that is, like, so sooo chill, man.
SG Says: Is it ridiculous to spend twenty-five dollars on a t-shirt that looks like you painted in it, or is it ridiculous to not pony up 25 bucks so that you don't have to go painting your whole house just to get a t-shirt to look like this? Your call.
SG Says: Because a l'il light yellow never hurt nobody…
SG Says: The slub jersey millennial pink is top-notch, and perfect for spring.