Dressing "nice" in the winter can be a complicated affair. How to balance looking good with, y'know, staying warm? And can you rock the personal style touches, like a bare ankle, that you would in warmer months?
Don't be afraid to treat any event, from a friend's dinner party to a black tie winter wedding, like a red carpet opportunity. It just takes mixing up a few key pieces and incorporating details unique to your personal style.
Here's the outfit inspiration you'll find in this feature:
what to wear to an intimate party or event in the winter
how to dress for a winter cocktail party
what to wear to a semi-formal or formal winter event
modern and classic looks for a black tie winter event
Below, tips on how to dress up in winter weather
What to wear to an intimate winter event*
*like a dinner party or an engagement party!
#1 Wear a sport coat and knit polo
SG Says: We've been saying for awhile that we're very here for a knit polo sweater, and If Beale Street Could Talk director Barry Jenkins shows us all why. This whole outfit is perfect for something like an engagement party, where you want to look a little extra-special, but you don't necessarily want to wear a full suit.
What to wear to a winter event calling for cocktail attire
#2 Wear a patterned sport coat and turtleneck
SG Says: Will Taylor, the style blogger behind Bright Bazaar knows that winter and Black Watch were made for each other. Don't be afraid to bust out your best (ahem, only?) turtleneck for your next event that calls for "cocktail" attire.
Even though we're well past the holidays, if there's snow on the ground, it's still winter, so wintery patterns and colors are still fair game. You might not be ready for an advanced style move like those velvet pants, but a luxe corduroy might be right up your alley.
This level of dressed-up would also be great for a special date, like an anniversary, or even a proposal!
What to wear to a semi-formal winter event
#3 Wear a suit in a rich jewel tone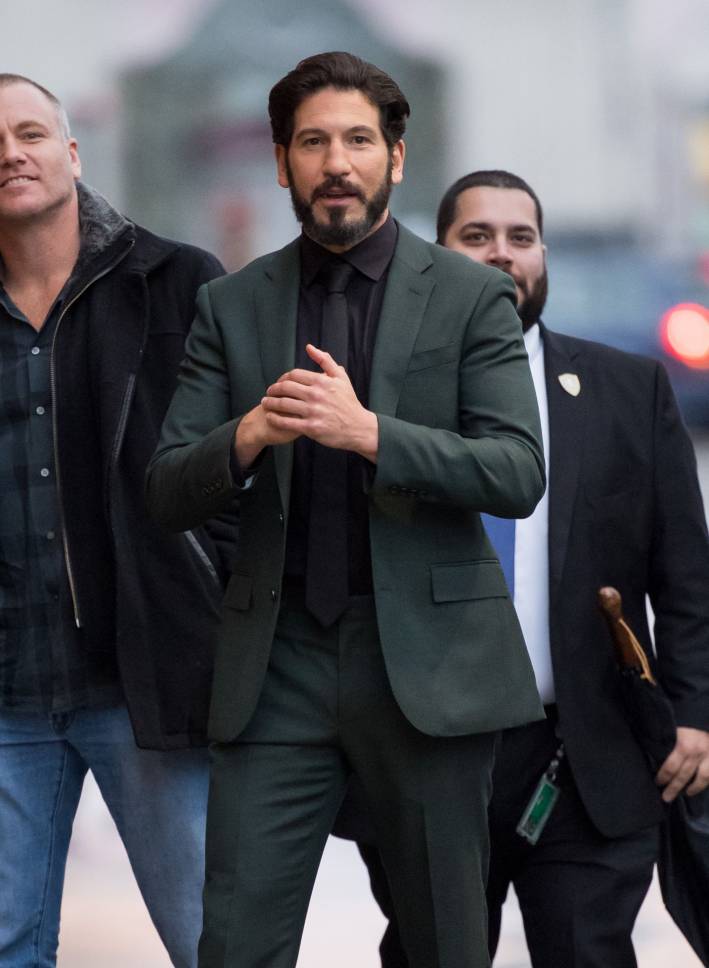 SG Says: This is your permission to wear a suit that's not blue or grey (but only because you ought to have those covered in your closet by now!), especially for a semi-formal winter event.
The guy from The Punisher whose name I refuse to learn but was on the cover of Esquire last year sometime (#dedication!) shows how it's done, above. The forest green is perfect for the cold weather months, and while usually we're not all in on a black-on-black shirt and tie combination, it works here because of the rich, dark color of the suit.
What to wear to a formal winter event
#4 Wear a classic tuxedo
SG Says: Yes, it's 2019 and a midnight blue tuxedo counts as a "classic." The shawl collar takes things a little bolder still, if you're more used to a peak (or even notch) lapel in your evening wear.
#5 Wear a modern tuxedo
SG Says: Now that's a modern tux. Donald Glover wore this "plummy lavender" (this is what we decided to call the hue after much internal debate here…"dusty plum" was also discussed) tux to last year's Met Gala, and boy oh boy did we love it.
Is a statement tux like this Glover's for everyone? No. Could you pull it off? Maybe!
If you have a formal event coming up and you want to wear something a little less conservative, this could be a good opportunity to test run a service like The Black Tux. This way, you can rent a more "out there" outfit before you commit to buying it.
#7 Wear a statement dinner jacket with tuxedo pants
SG Says: Another look from last year's Met Ball. This time, Andrew Garfield in a raspberry-colored velvet dinner jacket. Somehow, the color is more out there than midnight blue, but the overall effect still feels conservative and proper. Y'know?
A few tips on men's winter fashion
Texture is your friend when it comes to creating an eye-catching formal look in the winter. Try a velvet blazer in an unexpected color like brown or burgundy – it will be easy to pair with other pieces as you can style it almost like a neutral color.
Mixing patterns is an easy way to make an outfit more visually interesting. Especially in the winter weather, heavier fabrics featuring patterns feel right.
Fit is key. Tapered trousers will keep the pattern from looking too casual, and a slim cut jacket will ensure you avoid any costume vibes with your overall lewk.
In formal wear, details make all the difference. Keep your shoes shined, and be mindful of scuffs, stains, and tears.
FYI we're most likely getting rid of the comments section in the next few weeks because it slows down the site experience for you guys! Let's keep the conversation going on Twitter and Instagram