Ah, TikTok, the home of everything we hold dear—celebrity gossip, dating advice, try-on hauls, and innovative beauty trends. After hours of mindless doom scrolling, one trend has caught our attention: ombré concealer. With nearly six million views and counting, #ombreundereyes is here to stay, and honestly, we aren't surprised. From ombré hair to ombré nails, it was only a matter of time until beauty gurus figured out a way to bring ombré to our faces.
Ombré concealer is the perfect summer makeup trend for the no-makeup-makeup crowd, as it focuses on blending sheer and comfortable products that don't feel heavy on the skin. The trend brings a fresh approach to under-eye concealer by enhancing the flushed element of cheeks instead of trying to correct it with concealer. It also helps to streamline your beauty routine by combining concealing and adding color to the cheeks. And let's not forget its viral potential on TikTok—a content creator's dream! Despite having watched hundreds of tutorials, we're still so excited to see how it looks when blended out.
Incorporating ombré concealer into your routine is easy regardless of your skill level. Celebrity makeup artist Kirin Bhatty recommends starting at the inner corner of your under-eye with the lightest shade of concealer, gradually transitioning to a shade or two up for the middle part of your under-eye. Then, to address darkness, add one to two shades of liquid blush with peach or red undertones as a color corrector. "As you blend the products together, you'll achieve a flawless under-eye area and perfectly placed, flushed sheer cheeks every time," says Bhatty.
More From ELLE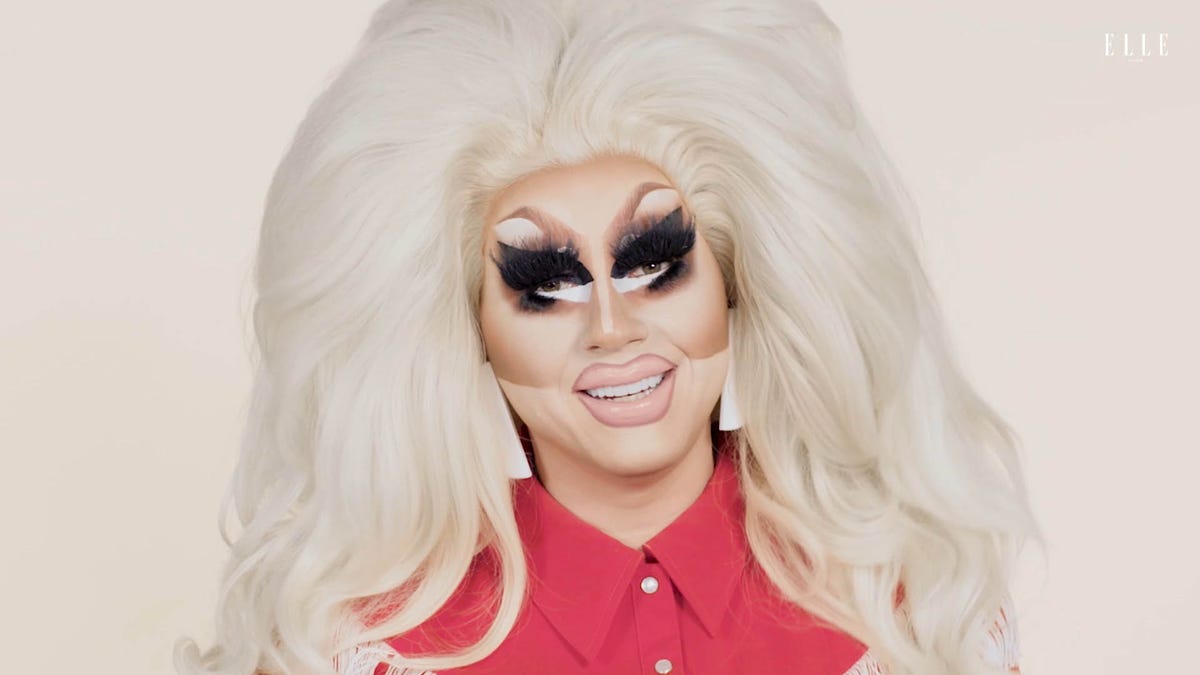 Basically, it's five dots of product. According to Donni Davy, Half Magic co-founder and head Euphoria makeup artist, a gorgeous, brightening, and lifting look can happen with just three little dots of concealer—she's partial to Giorgio Armani's Luminous Silk Concealer.
For this trend, you shouldn't choose a concealer that's the same color as your skin. "Go one or two shades lighter for a brightening effect. When you use a concealer the same shade as your skin, it can dull the area under your eye. Never go lighter than two shades though, or else you will look chalky," says celebrity makeup artist and founder of Glamazon Beauty, Kim Baker,
In terms of blush, Baker suggests opting for one that gives your skin a flushed appearance, as if you've just run a mile. "Lighter skin people look good in peaches, while more melanated skin looks great in terracottas for a natural, flushed look," she says. Davy likes to use a blush shade that creates a subtle effect on the skin, followed by a dot of blush with a more saturated color. She also emphasizes the importance of using cream products that complement each other in terms of formula to ensure seamless blending. She points out, "It would be a little tricky to achieve the look with creamy/liquid concealer and then with powder blushes."
Bhatty echoes these sentiments and recommends using a concealer like NARS Radiant Creamy Concealer that is more on the buildable side to avoid a cakey appearance. She explains, "You'll be blending it with several products, so you don't want it to get cakey."
Additionally, liquid blush is essential here, as its sheer texture allows for easy blending with other products without appearing too intense. She prefers Saie's Dew Blush Liquid Cheek Blush or Rare Beauty's Soft Pinch Liquid Blush. When applying liquid blush, be mindful not to place it too high up on the cheeks. "It needs to hit the top of the cheekbone and don't go too far down, where the contour line would be. Right at the top of the apple and going toward the ear is where you want your blush to be," Baker adds. .
The key to achieving a flawless ombré effect is properly blending the two shades together. Baker advises, "To create a seamless ombre effect, blend both a concealer like Glamazon Beauty Eye-conic Awakening Concealer and liquid blush together in a tapping motion. Use a damp makeup sponge or a clean brush to softly blend the colors, ensuring there are no harsh lines." Mastering the art of ombré concealer may require some trial and error, so don't be afraid to experiment with various shades and blending techniques to find what works best for your skin tone and desired look.

Iman Balagam is a freelance writer who has been in the beauty industry for nearly five years. She has written for and contributed to top women's magazines and digital brands such as Harper's BAZAAR, Allure, Byrdie, Elle and more. She will try *nearly* anything and spends a lot of time looking for new ways to store her beauty products in a small New York apartment.